Shop in Your Preferred Destination and Language
Welcome to Vivienne Diamant Official Site
Your are currently in #SHIPTO# / #CY#/ #LG# store
Click below to change destination
Click below to change language
Click below to change currency
We currently deliver to 25 countires or regions and offer 4 language choices.
Shopping Preference: France Change
My AccountLogin or Create Account
Wire Bracelet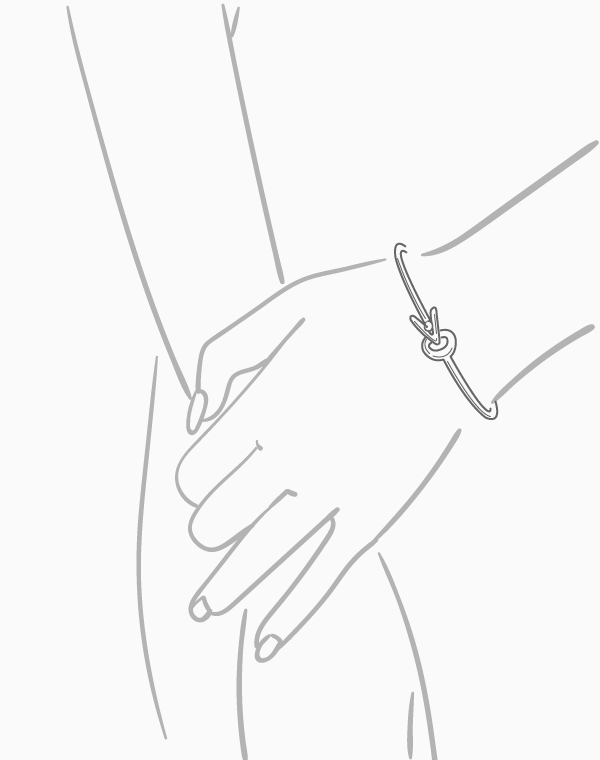 Vivienne Diamant wire bracelet size is shown below. ST-16* is our standard size. It is also the providing size if you purchase at in-flight shop. Generally, there are 5 sizes available for our clients to choose. We highly recommend you choose size according to the wrist size. The total circumference of the bracelet is not a good indicator of size. It is recommended that there is a 1 cm gap difference between your wrist size and the bracelet circumference.
| | |
| --- | --- |
| Size Label | Wrist Size (cm) |
| XS-15 | <14 |
| ST-16* | 14~15 |
| M-17 | 15~16 |
| L-18 | 16~17 |
| XL-19 | 17~18 |
How to find your wrist size and select bracelet size that fits you:
(1) you will need a cloth ruler to measure your wrist
(2) find the right size label through the range of the wrist size
◈ Please notice that your wrist size may become smaller in colder temperature, or become larger at the end of the day. Hence, we advise you to measure your wrists at the end of the day, when they tend to be largest.