Shop in Your Preferred Destination and Language
Welcome to Vivienne Diamant Official Site
Your are currently in #SHIPTO# / #CY#/ #LG# store
Click below to change destination
Click below to change language
Click below to change currency
We currently deliver to 25 countires or regions and offer 4 language choices.
Shopping Preference: France Change
My AccountLogin or Create Account
Line Type Bracelet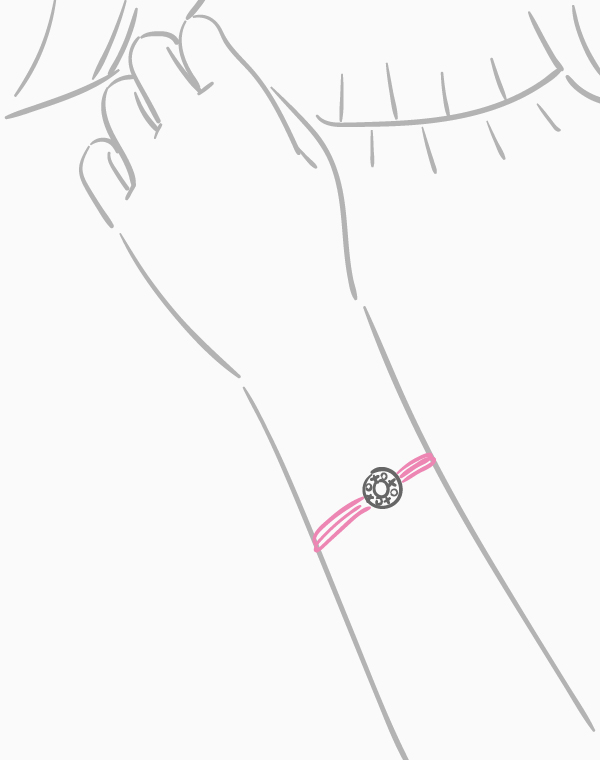 Our line type bracelets has freer size adjustment. Except the motif body is made of precious metal; the rest part is made of line. This bracelet has no clasp and no adjustment rings. It has two line knots that move freely to adjust bracelet size. Line type bracelets bring interesting colours, minimise size constraint, and allow extra comfort due to its soft body texture. Where there are two line knots shown with bracelet, please refer to the following table for size guidance:
Female
Male
Size Label
Wrist Size** (cm)
Size Label
Wrist Size** (cm)
G-XS
12~24
B-ST*
15~30
G-ST*
13~26
B-M
16~32
G-M
14~28
B-L
17~34
G-L
15~30
How to find your wrist size and select bracelet size that fit you:
(1) you will need a cloth ruler to measure your wrist
(2) find the right size label through the range of the wrist size
* Size Label G-ST & B-ST is our standard size for line type bracelets.
**We highly recommend you choose bracelet size according to the size range of your wrist.